Our Company can rely on a more than fifty years' experience in the construction of special bearings, thanks to which it has successfully approached the complex world of differentials.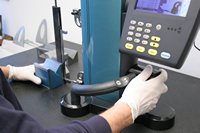 For years we have studied and tested the most innovative and advanced treatments in order to increase the load capacity, reduce friction and generate the least wasted power, thus achieving considerable advantages with regard to reliability and optimization of fuel consumption and emissions.
We have been immediately aware that the logic of production in large numbers inevitably favors cheap solutions which are not suitable to special treatments and manufacturing which are exclusively reserved to supercars.
Since then many steps have been made. Today we are not only dealing with ordinary and extraordinary maintenance of differentials, but we have achieved a remarkable specialization in their regeneration, providing an increase of performance and structural adjustments able to meet the toughest requirements in motor sports purposes.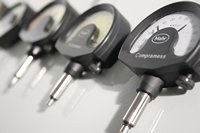 Our customers can count on our knowledge and skills to achieve great results. We support the customers who need to obtain remarkable performances and therefore require a differential able to bear the increase in power at the same time keeping reliability.
Our goal: going further by offering the best solution available on the market to all the fans who want to make their car special by experimenting with us all the new technologies such as cryogenic treatments, surface extra finishing or anti-wear and anti-friction treatments.